The biggest room in life without a door or a wall is improvement. One can never know it all. However, the more we know the better we can serve ourselves, family, and community. This is the platform for you to soak all the knowledge you need to improve your life.
"I signed up for your course because I saw that your passion wasn't about the money. Your passion is to put knowledge into someone's head."
- Victory P.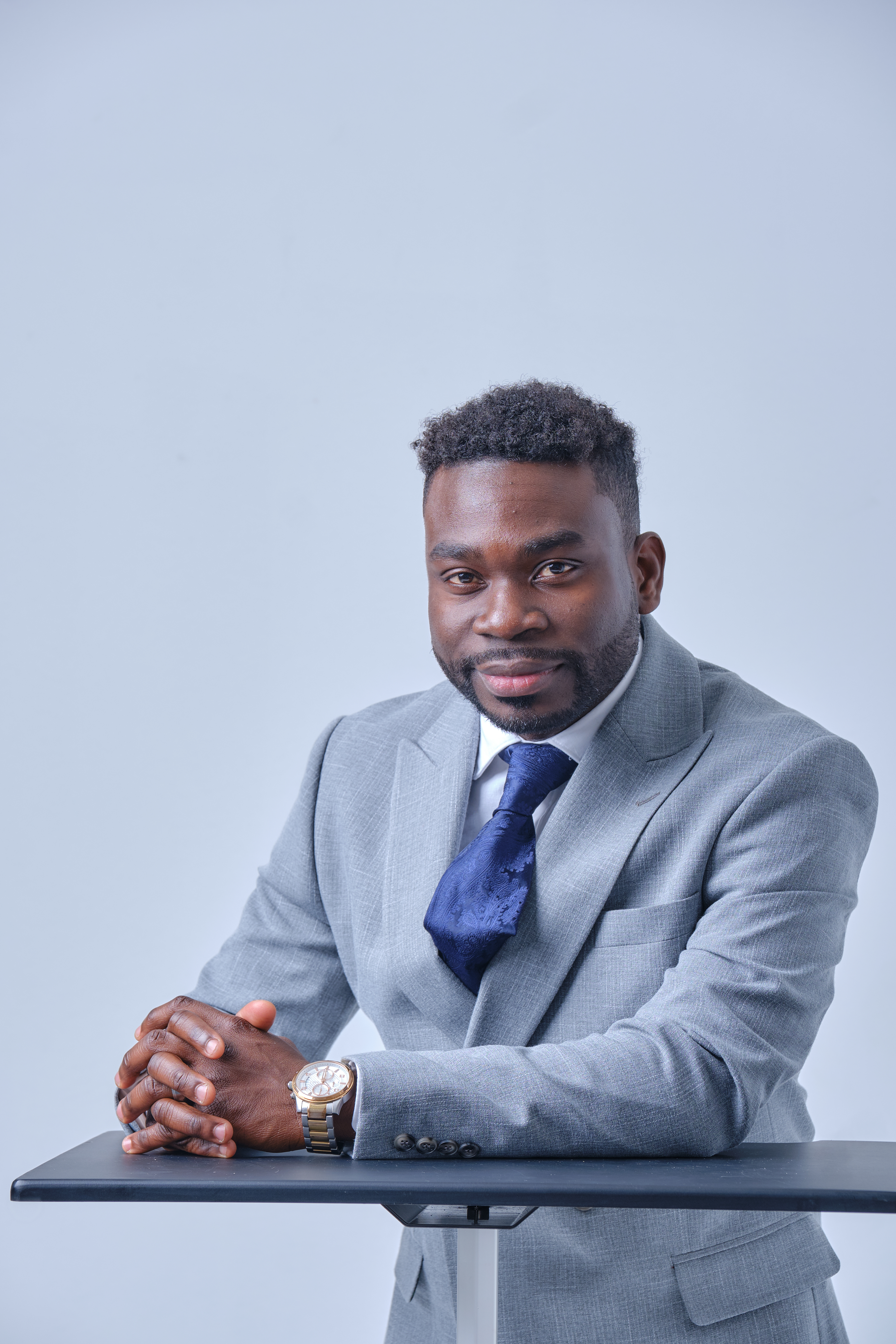 Hi, I'm Dr. Femi Ogunjinmi
I'm the founder of The Improvement University, global relationship expert, TV host of Dr. Femi Show that aired in over 70million households, United Nation Representative, recipient of National Relationship Expert Icon Award by World Civility Day, and author of several books including Revelations of Relationship: What You Don't Know About Finding True Love and Sustaining Relationship and latest book, How To Tell If Someone Truly Loves You.
I've been a go-to expert to media outlets like NBC, ABC, FOX NEWS, The New York Weekly, USA TODAY MAGAZINE, REWIRE.Org, STYLECASTER and so many others. I've spoken on big media platforms including The Word Network, RADIO ONE, SIRIUS XM, SPLASH FM, and TEDx. My speech on TEDx has received over 3million views and growing by 100,000 views every month.
Apart from keynoting and speaking at conferences across the United State and overseas, I also conduct my own relationship programs. My signature conference, "Revelations of Relationship Seminar" occurs every year in United State and has been conducted internationally in Nigeria. I also put together workshops such as Becoming The Man She Wants. Another one is Becoming The Person Your Partner Wants.
I'm the founder of National Relationship Equity Day, an organization that has created a national awareness day celebrated June 24th of every year. National Relationship Equity Day is dedicated to eradicating gender inequity in relationship and promoting the use of gifts, values, skill sets, and interests as a way of defining roles in relationship other than gender.
My background education is in Biology (BSC), Business Administration (MBA), and Financial Management (Certification). Professionally I've worked in Cyber Security Industry as Senior Cyber Security Analyst and a Consultant leading multiple projects for top organizations such as DoD, USAID, USDA, State Department, Harris Corporation, SAP, & Century Link. I've been conferred an honorary doctorate degree in humanity by United Graduate College and Seminary International. Also, my name was inducted into World Book of Greatness in January 2020.
Picking up new skills and knowledge has been mostly responsible for my success including that of many leaders. When I examine most successful people today the consistent element I found between them is the invaluable knowledge they possess and the constant search for new ones. If you want to be great in life, you have no other choice than to keep learning new information and gaining high demand skills.